1.
A gown with a floral mesh overlay so you can say "I'll be my own bouquet, thanks."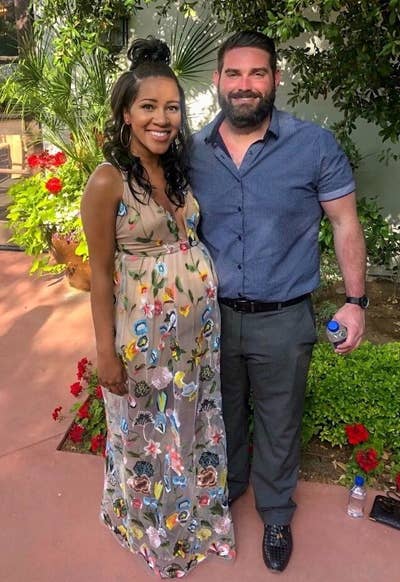 2.
A glittery gown with a tulle skirt for people who really wanna lean into the princess aesthetic.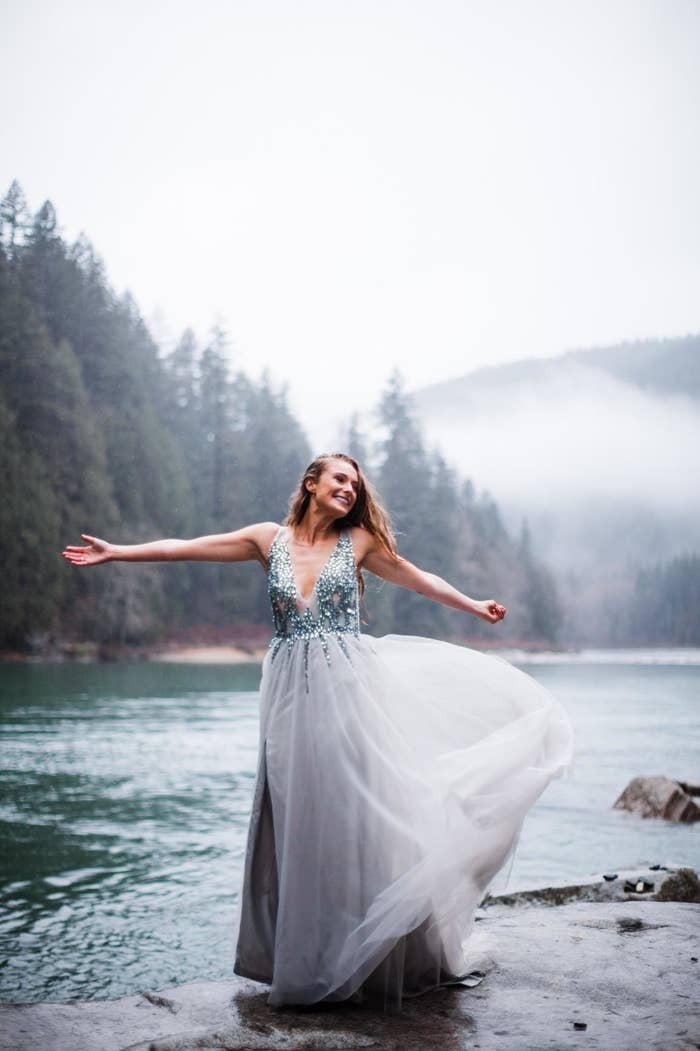 3.
A star-studded maxi because you're a star and should feel like one on your wedding day.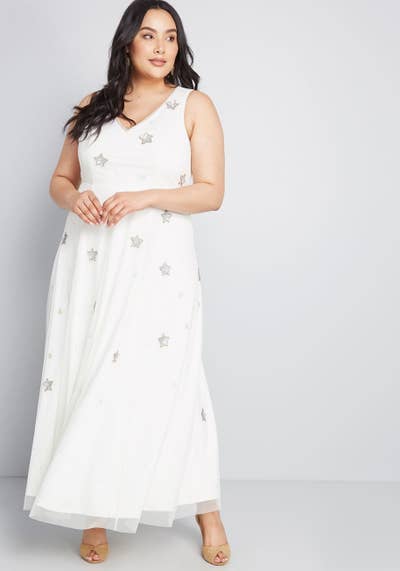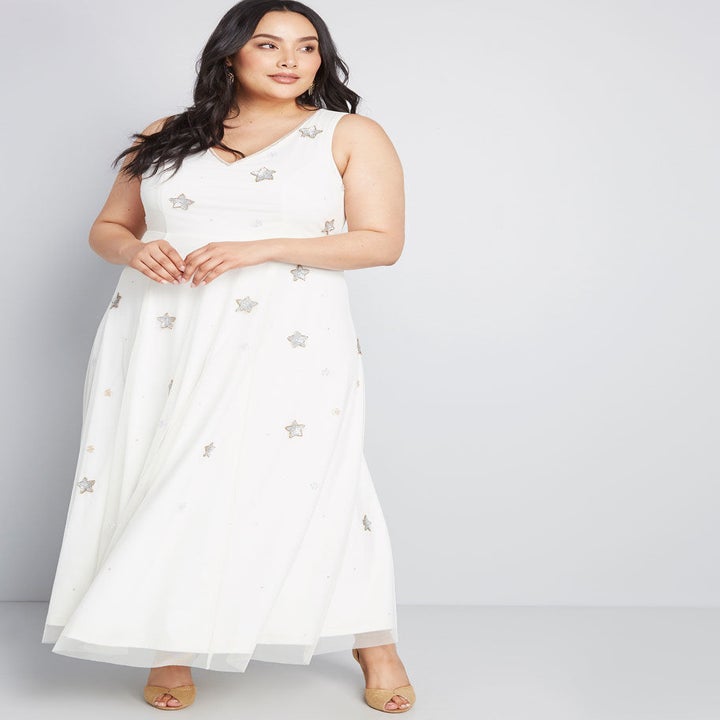 4.
A mini dress with a detachable skirt so you can mix up your style in seconds when you go from ceremony to reception.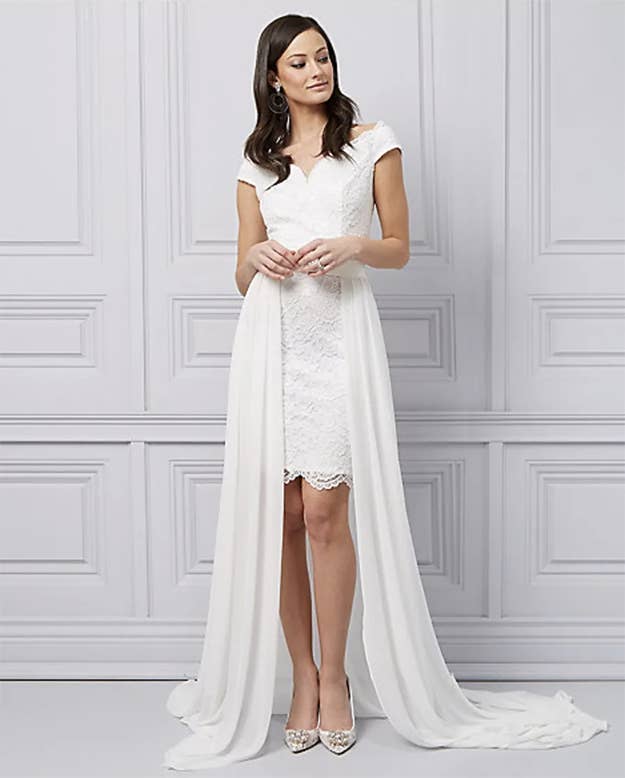 5.
An embroidered gown you'll probably want to wear again after the ceremony.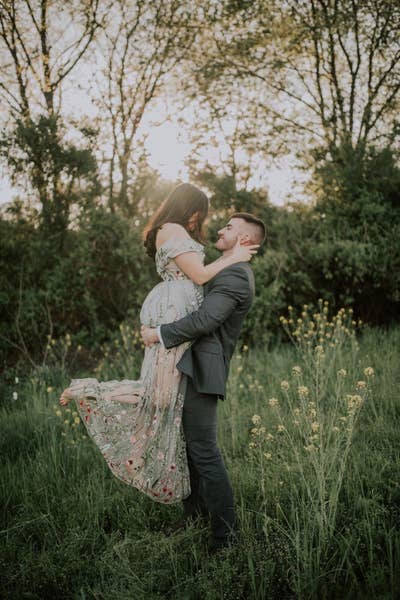 6.
An embellished gown with a built-in cape for anyone who feels like a superhero after planning their whole wedding on their own. Or OK, if not a superhero, then superhero-adjacent, like Pepper Potts.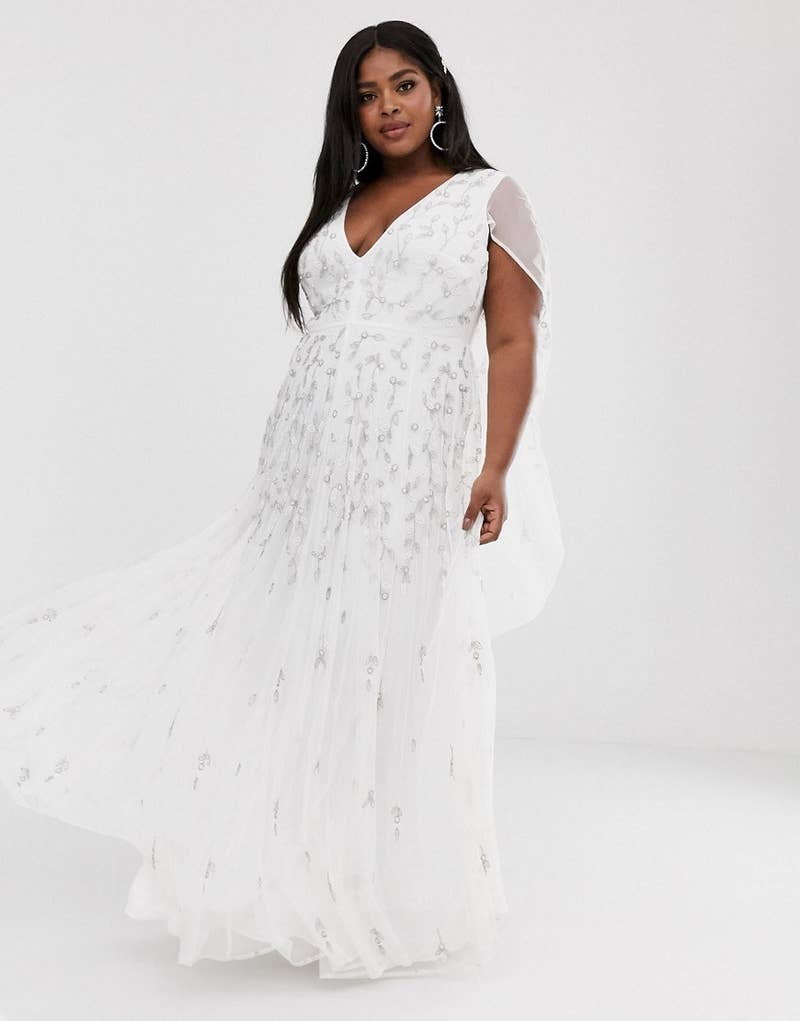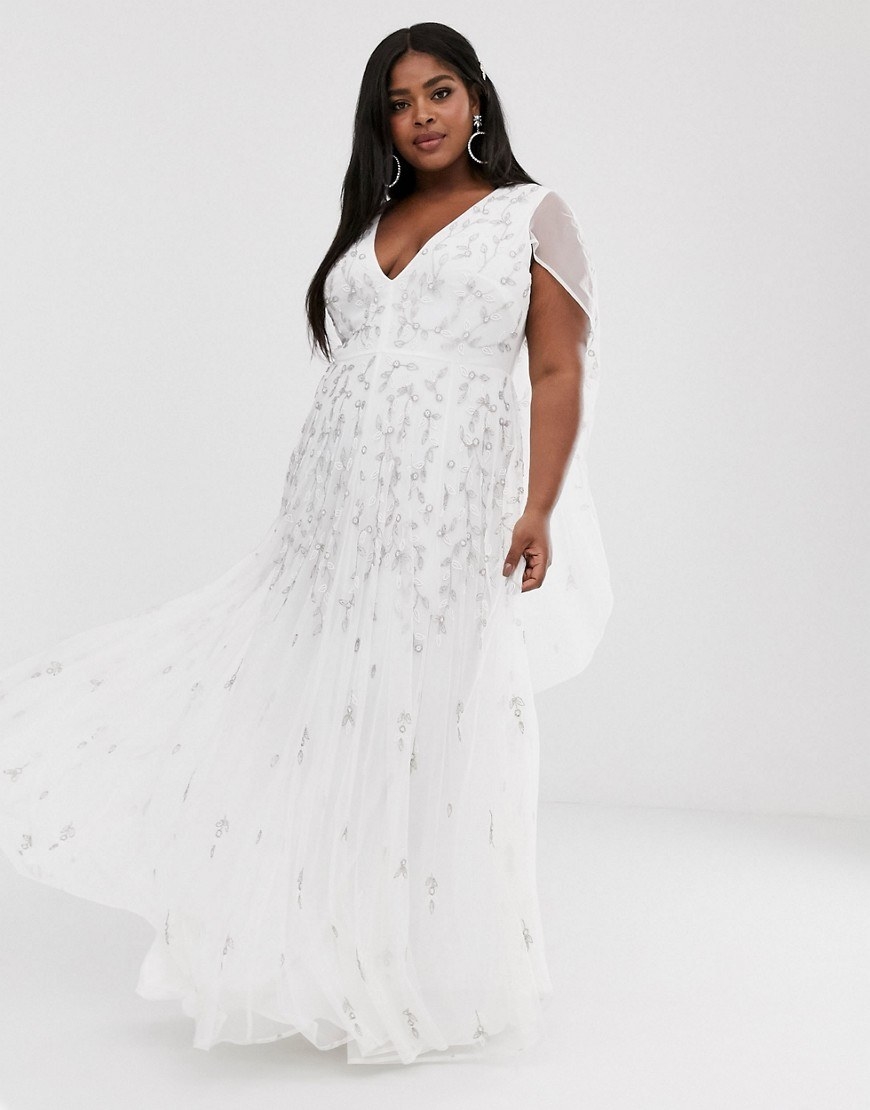 7.
A boho beauty featuring matching arm cuffs so you can fake having an off-the-shoulder look while still being able to move your arms. Crucial for toasts and bouquet throws IMO!